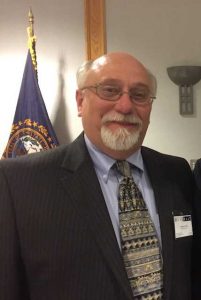 Cameron Ford
Executive Director
Cameron Ford, Executive Director since 2017, brings 30 plus years of nonprofit experience to our team, serving youth and adults in the criminal justice system, students and adults with disabilities, underserved youth, adults with mental illness, and people with substance use disorders. Prior to joining Headrest, Cameron was Vice President of Business Development for CORE Vocational Services, CEO and founder of Iron Heart Gateways to Success, Executive Director of Granite Pathways and MYTURN Inc. and was Director of Business Development at Work Opportunities Unlimited for 14 years. Cameron's "off duty" pursuits involve the restoration of antique motorcycles, and, of course testing them out on our beautiful New England highways!
Email: cameron.ford@headrest.org
Phone: 603-448-4872 x102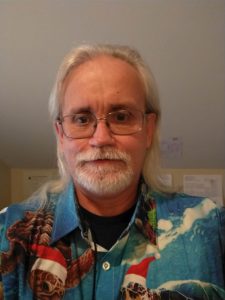 Al Carbonneau
Hotline Manager
Originally hired as part time residential and hotline counselor in June 2002, Al became Residential Manager within a few months, and remained in that role until 2014. Since February 2020, Al has been in the role of Hotline Manager. He is a Certified Recovery Coach, and has taken part in multiple trainings throughout the years including Motivational Interviewing, Cognitive Behavioral Therapy, and Dialectical Behavioral Therapy.
Email: al.carbonneau@headrest.org
Phone: 603-448-4872 x111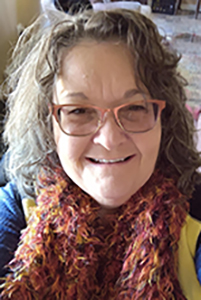 Lori Bartlett, M. Ed.
Vocational/Employment Specialist
Lori Bartlett has over three decades of experience working with people who have barriers to employment. She developed the Vocational/Employment program at Headrest and implemented the program on July 1, 2018. Currently, Lori serves as the Vocational/Employment Specialist at Headrest's Opportunities for Work (HOW). Since the program's inception, it has served over 175 clients – of which over 50% have become employed. Lori has a BS in Rehabilitation Counseling from Penn State University as well as a Master's of Education from the University of Pittsburgh.
Email: lori.bartlett@headrest.org
Phone: 603-448-4872 x116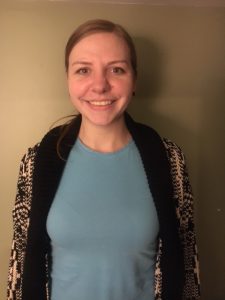 Lara Quillia
Residential Coordinator
Lara Quillia, Residential Coordinator graduated from The University of Vermont, with a B.S in Social Work. Lara is also a Certified Recovery Support Worker (CRSW) and has been a member of the Headrest treatment team since August of 2016. Lara is responsible for managing and maintaining our residential program, supporting people in recovery who are transitioning to independent living in the community. In addition to her work at Headrest, Lara enjoys time spent with loved ones and outdoor activities.
Email: lara.quillia@headrest.org
Phone: 603-448-4872 x154